Yuki invisible 300m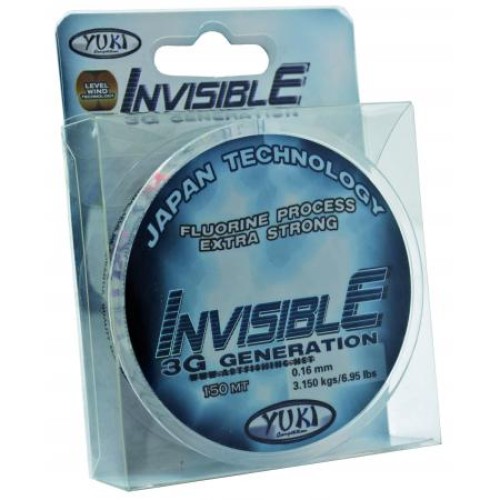 Invisible 3G from YUKI is unique in its structure, which guarantees more invisible, more resistance, smoother, lighter. Specially graded and studied for competitive fishing, this crystal coloured monofilament, offers high resistance to knots and abrasion.Its elasticity and controlled stretching, permit a perfect strike and fight.
Made with an exhaustive precision technology, ideal for mounting low on competitive
fishing either from shore or boat.
.16 = 7.5lb
.20 = 10.5lb
.25 = 15.5lb
.30 = 20lb
.35 = 32lb
.40 = 40lb
.45 = 46.5lb
.50 = 63.5lb