Yuki Atlantic Sea Rigs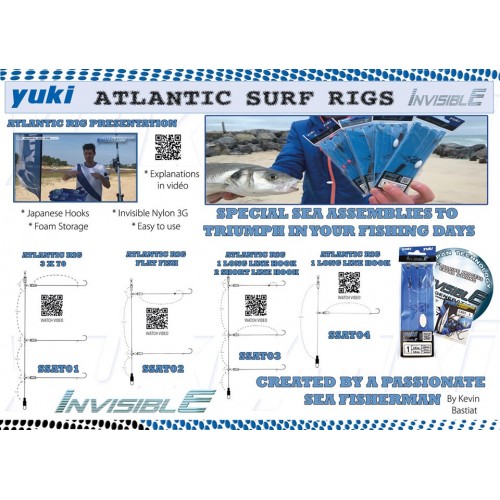 A range of high quality sea rigs suitable for many different situations including for competition fishing, pleasure fishing and specimen hunting.
Tied using the best materials including Yuki Japanese hooks and Yuki Invisible line.
SSAT01 = General 3 hook rig with 50cm hook-lengths and a bead beside each hook
SSAT02 = 2 hook flatfish rig
SSAT03 = Atlantic sea rig – 1 long snood with pop-up and 2 shorter snoods.
SSAT04 = 1 long hook-length suitable for large fish such as Bass and Gilthead Bream