Sakura Slit Shad Evo Mix Packs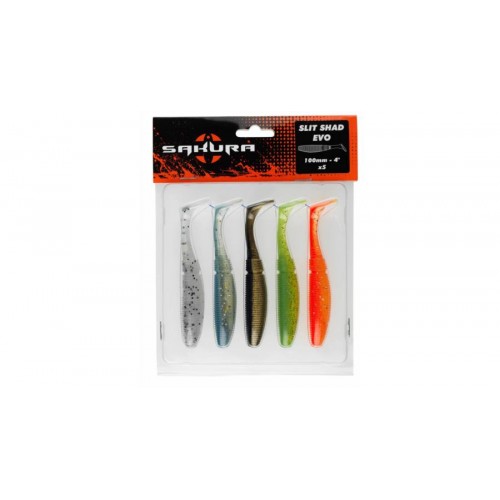 This new EVO version is based on the best sellers of the original Slit Shad, based on their efficiency and popularity. Why change a lure on top! New packaging also and new packaging that will allow you to equip you in an optimized way. "Mix" selections have also been created to test new colours.
The naturally shaped Slit Shad EVO features a nearly triangular section body whose flat back is split lengthwise to camouflage the tip of the hook during Texas mounts or to properly centre a leaden head. A ventral groove, ideally proportioned, is also designed to facilitate the sliding offsets hooks during shoeing, without harming the maintenance of the hook during the animation, including during passages in force through obstacles or "skipping".
• 2 "- 50 mm / Pack of 8
• 3.3 "- 85 mm / Pack of 6
• 4 "- 100 mm / Pack of 5